Ok, so when I first saw this challenge advertised I had two questions.
1. What type of house could I make that is out of the ordinary (kinda like me)?
2. How the hell do you make a gingerbread house?? :D
This is my first ever gingerbread anything, except for cookies. I have not even tried a kit, so if I broke any cardinal rules of gingerbread house making, I apologise.
I made sure to fit the bill for this challenge: the walls, ceiling and toadstool roof are all gingerbread, as is the little second storey toadstool. The snails are gingerbread and the garden is royal icing, Smarties, Jubes jellies, Roll-up flowers and pretzel fence.
The highest point is about 22cm (9 inches) so it is a little small.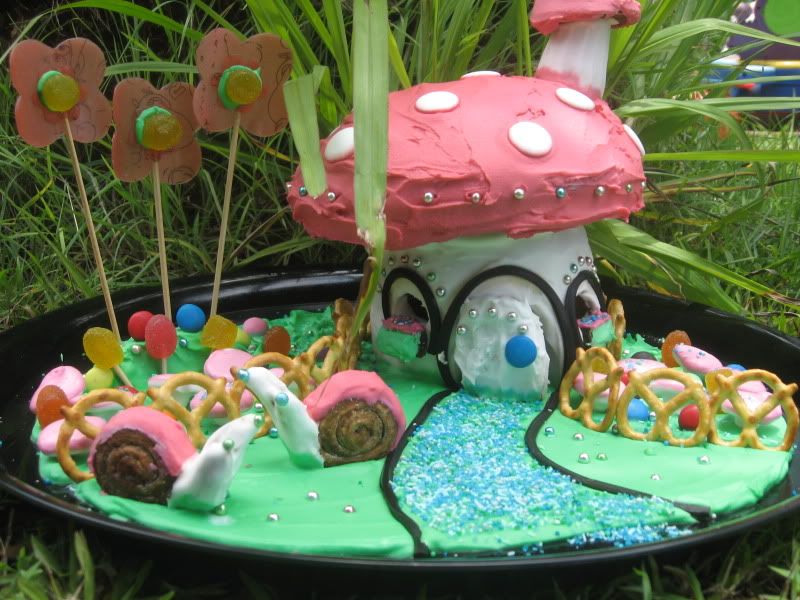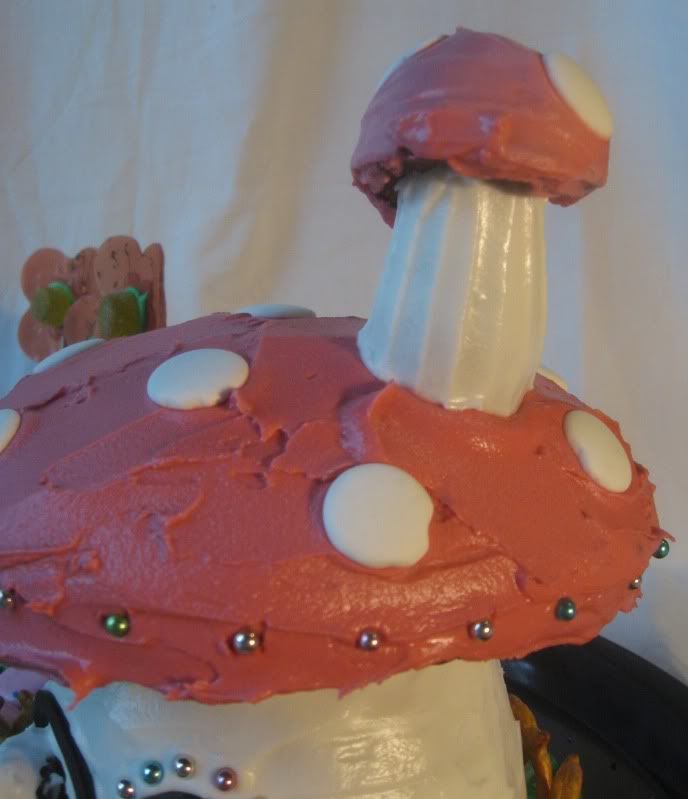 Toadstool-y goodness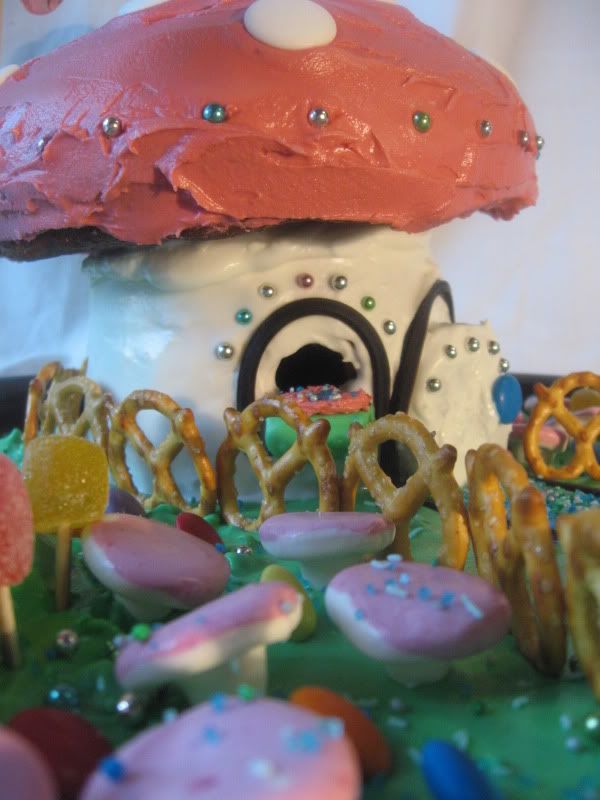 Left side (note the adorable raspberry mushroom candies! DH's lucky find for me.)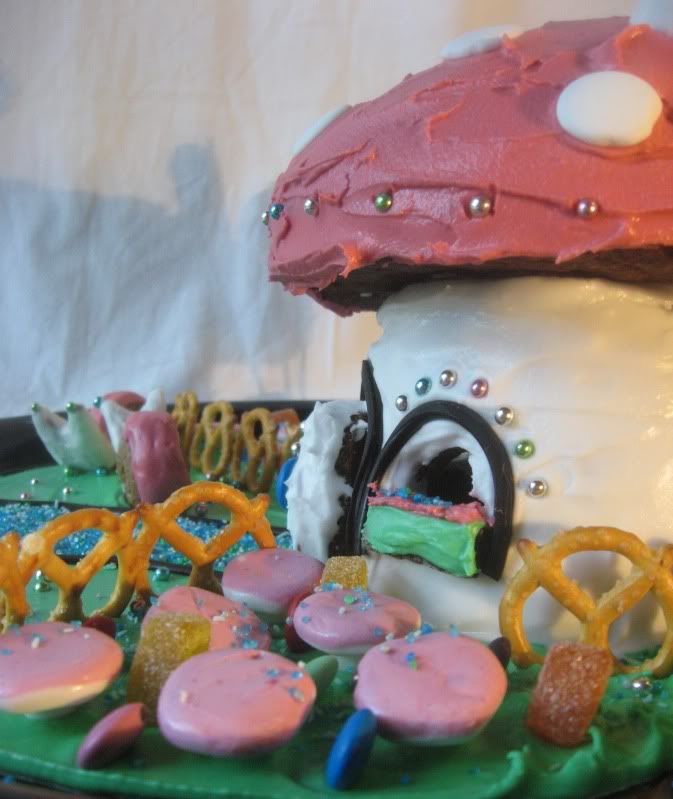 Right side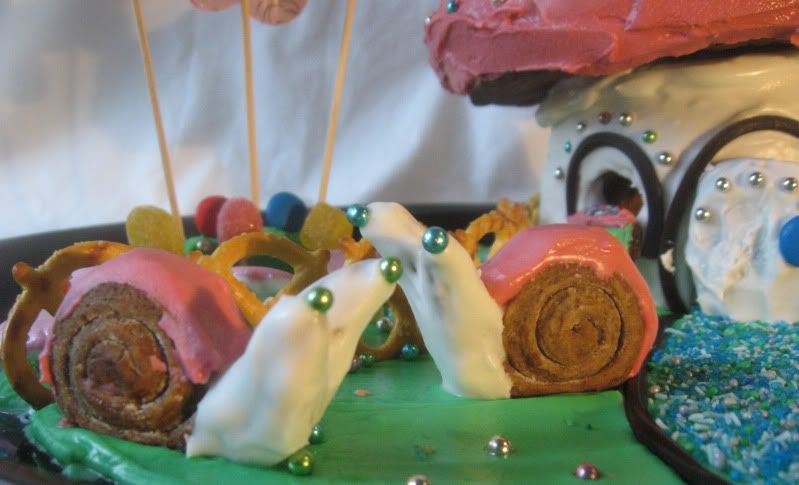 Snails with cachous eyes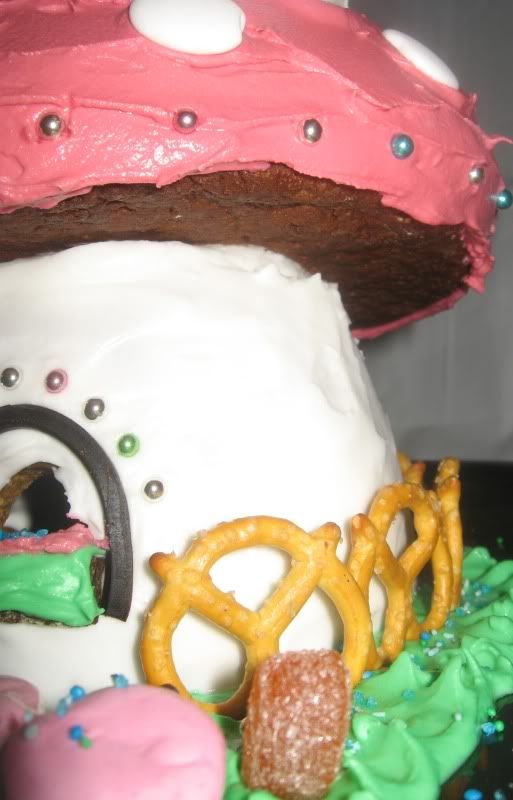 Proof of gingerbread innards ;)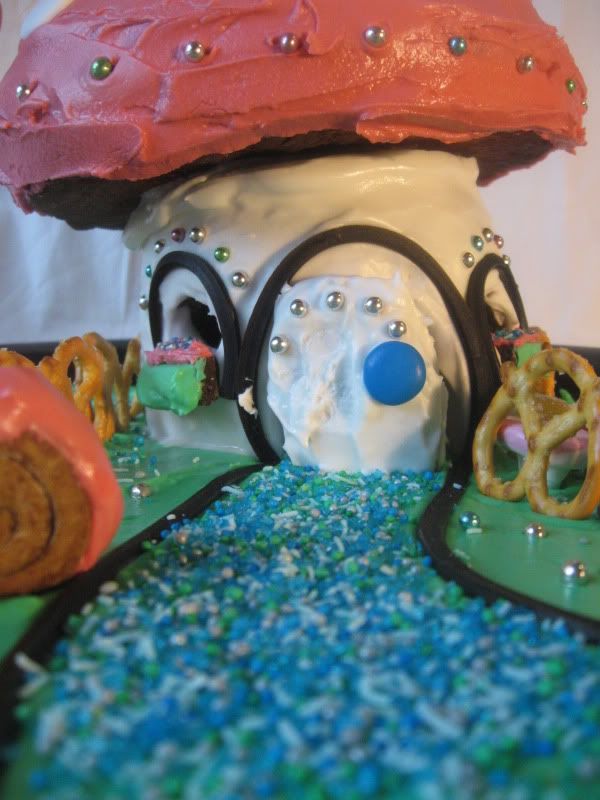 Gratuitous artsy shot.
Just to defend myself, it IS supposed to be slanted, just like a real toadstool ;D.
Since I was a gingerbread novice I treated this like a sculpture/cake decorating project. I found a good gingerbread recipe online and started by using some dishes and alfoil as moulds to put the gingerbread on. The house body, flat ceiling, toadstool dome and little toadstool body and dome are all results of moulding gingerbread dough around various objects for baking. Secured together with the traditional royal icing I think it fits the bill pretty well.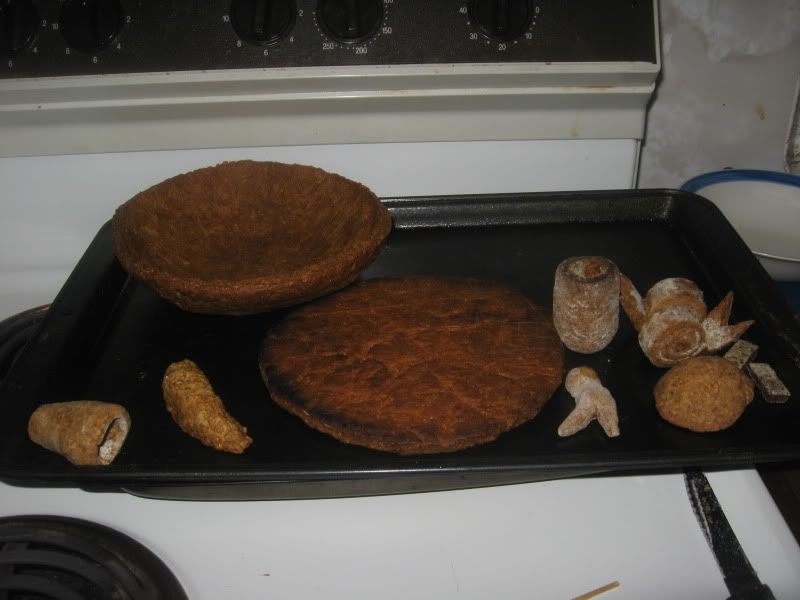 Here
are the other entries.
There are some really great entries but I still believe my design was pretty damned innovative. I kept to the brief and had walls and roof from gingerbread, all the parts were edible and the major design feat WAS the gingerbread house, not the decorations around it. But hey, I'm biased :D.